The Leadership Pack . . .

Start your new business builder off right!
Every successful business leader knows the value of using the proper tools to help their new builders start off right. The LEADERSHIP Pack is designed to provide them with a great assortment of both learning AND prospecting tools, and at an incredible price!
---
The Package Includes:
---
Learning Tools: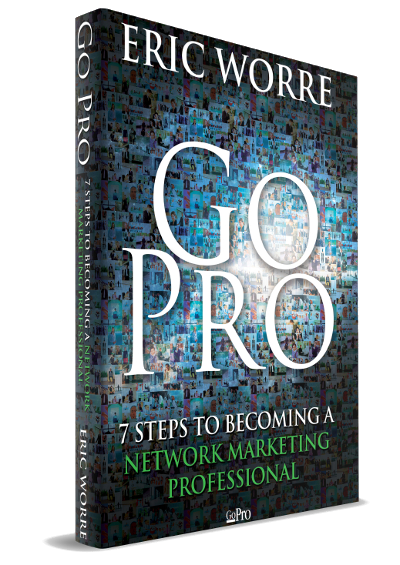 Go Pro - 7 Steps to Becoming a Network Marketing Professional: Eric Worre's Go Pro has become the de facto bible of network marketing. Eric takes his more than 25 years experience in the profession and boils it down to nuts and bolts practical wisdom you can learn and apply. If you want to succeed, if you are serious about being a network marketing professional, make this book the centerpiece of your library. ($12 value)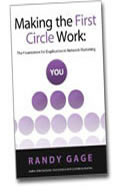 Making the First Circle Work: This powerful little book from Randy Gage is exactly what you need to get duplication really happening all the way through your organization. Randy shows you the difference between what you really control and what you can only influence. Then you'll learn how to create the culture that causes true duplication. It all starts with the first circle - the one that says "you" in it. ($12 value)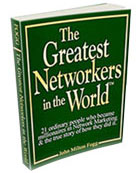 The Greatest Networkers in the World: "Greatest Networker" author John Milton Fogg interviews 21 "ordinary" people who became millionaires in Network Marketing. This book gives you a real insight into what launched their businesses, and how they did it. It features Shaklee Presidential Master Coordinator, Carolyn Wightman! ($15 value)

Overworked and Underpaid CD: Sandy Botkin - a CPA, Tax Attorney, IRS General Counsel and foremost expert on tax deductions for the home-based business owner. Sandy enlightens all listeners, as he has done for years in his Tax Reduction Institute seminars, to the tremendous tax advantages of a home-based business. He tells you why someone must set up a home-based business and why they should never, ever quit. He doesn't just tell you why, but he proves why with what it represents in dollars -- an average savings of $400-$500 per month. This also makes a great prospecting tool! ($6 value)
Prospecting Tools: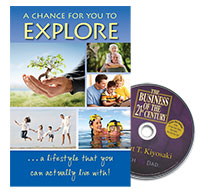 The EXPLORE Pack: A 12-Page introductory book and CD that allows people to explore who we are, what we do, and WHY they should partner with us! Includes Robert Kiyosak's "Business of the 21st Century" CD. You'll receive 6 copies. ($50 value)
Online Tools:

Networking Toolchest: This online resource is designed to give you access to training videos, audios and a series of presentations you can use to build your business. You'll receive 3-months of registration. ($60 value)*
Your Cost just $99, plus shipping!
Plus $10 shipping & handling - total cost $109.
Total value: $155
*If you are already a monthly (recurring) Networking Toolchest subscriber you can give your free 3-months to a downline, if you have a longer subscription you can either give it to a downline, or we'll extend your subscription term by 3-months.